Vote Smart Newsletter April. 2016
"Project Vote Smart is so good that even the Federal Government recommends it."
- The New York Times
"[Project Vote Smart] would make the Founders week with joy!"
- US News & World Report
"Vote Smart is a bright light in an often desultory civic culture."
- Bill Moyers
"Project Vote Smart jammed a wrench into the spin machine, the political and media apparatus that anoints candidates and disenfranchises the vast majority of voters."
- The Atlanta Journal-Constitution
"Project Vote Smart specializes in reliable, unbiased political information."
- The San Diego Union-Tribune
"For reliable, meat and potatoes political information, research experts nearly all recommend Project Vote Smart."
- The New York Times
"Vote Smart is Heaven for political junkies."
- USA Today
A study reported in the American Political Science Journal comparing Project Vote
Smart to the New York Times, Yahoo, Fox News, CNN, Harvard University and other
major political information systems reports that Project Vote Smart is superior to all.
The national Webvisonary Awards selected Vote Smart's VoteEasy as "Best Picture",
in the "Visualize This" category.
The New York Museum of Modern Art chose Vote Smart's VoteEasy to display in
MoMA's "Talk To Me" exhibit to as the best example of complex data being made useful
to the public.
The American Political Science Association honors Project Vote Smart as "The Best source for accurate political information on the World Wide Web". After studying the 34 finalists' sites, the Chairman of the American Political Science Association's Computer and Multimedia section called it a "no brainer." (www.votesmart.org).
– American Political Science Award
But...(???)
Fact check organizations demonstrate that the greater the lie, the higher a candidate's polling numbers go.

Most campaign contributions given to support a candidate are now used to trash opponents.

Surveys show that most people do not look for factual information.

Studies show that if people are given factual information proving them wrong, they do not change their mind.
Our political culture is shifting course on a galactic scale right in front of our slackened jaws. Its destination unknown?
You are a rarity, a bright glittering golden nugget in the dust that is being made of our democracy. Along with me and a few other Americans, we value Vote Smart. The 8.4 million who now use us and Vote Smart can seem an empty brag when you realize that 221.6 million do not Vote Smart.
Vote Smart is our creation, our place, the anchor we cast out to insure America does not lose contact with reality. Please stay positive. Help our interns, volunteers and staff sustain this one source of common sense with a 2016 Membership contribution.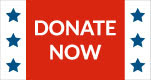 HOW TO HELP:
MEMBERSHIP - Support the hundreds who give their time and expertise to make all this possible by becoming a Vote Smart member.
INTERNSHIPS - Become a Vote Smart intern.
VOLUNTEER - Become a Vote Smart Volunteer or Ambassador.
Contact Us

One Common Ground, Philipsburg, MT 59858

Hotline: 888-Vote-Smart (888-868-3762)

Request Material
All content © 1992 - 2016 Project Vote Smart unless otherwise attributed - Privacy Policy - Legislative demographic data provided by Aristotle International, Inc. Mobile Version Subscribe Form